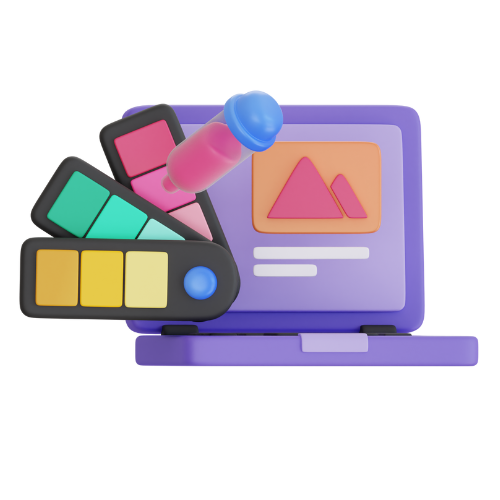 About SEO Website Masters
At SEO Website Masters, we are passionate about helping businesses unlock their online potential. As a leading digital marketing and design agency, we specialize in delivering innovative solutions that drive results and propel your brand to new heights.
With a team of skilled professionals, we combine cutting-edge technology, creative design, and strategic thinking to craft tailored strategies that maximize your online presence. Our expertise lies in search engine optimization (SEO), website design, and digital marketing, providing you with a comprehensive suite of services to boost your visibility, engage your audience, and increase conversions.
We do great things together
At SEO Website Masters, we take pride in being one of the leading companies that design websites in Tucson, AZ. Since our inception in 2014, we have been dedicated to helping businesses establish a strong online presence and achieve their digital marketing goals. As a premier digital marketing services company, we offer a comprehensive range of solutions tailored to suit your unique business needs.
Our Purpose
At SEO Website Masters, our purpose is simple yet profound: to empower businesses to succeed in the digital realm. We understand that a well-designed website is not just a virtual storefront but a powerful tool that drives brand recognition, customer engagement, and ultimately, revenue growth. With our expertise, we strive to transform your online presence and deliver exceptional results.
Our Mission Statement
Our mission at SEO Website Masters is to provide unrivaled digital marketing solutions that drive tangible business outcomes. We are committed to delivering excellence, transparency, and measurable results to our clients. Through a combination of cutting-edge strategies, advanced tools, and a team of seasoned professionals, we are dedicated to maximizing your online visibility, attracting quality traffic, and converting leads into loyal customers.
Volunteer Work and Local Community Impact
At SEO Website Masters, we believe in giving back to the community that has supported us throughout our journey. We actively engage in volunteer work and contribute our digital marketing expertise to local non-profit organizations and community initiatives. By leveraging our skills, knowledge, and resources, we strive to make a positive impact on the local community and support causes that align with our values.
Since our establishment in 2014, SEO Website Masters has grown steadily, earning a reputation as a trusted partner for businesses in Tucson and beyond. With a strong foundation in web design and SEO, we have expanded our services to encompass a holistic digital marketing approach. Over the years, we have successfully collaborated with numerous clients, driving their online growth and helping them achieve remarkable success.
Choose SEO Website Masters is Your Partner in Digital Success
When it comes to companies that design websites, SEO Website Masters stands out as a trusted and results-oriented agency. With our customer-centric approach, attention to detail, and unwavering commitment, we create visually stunning, user-friendly websites that drive conversions and deliver an exceptional user experience.
Contact us today to discover how SEO Website Masters can elevate your online presence, boost your search engine rankings, and drive significant business growth. Let us be your digital marketing partner on the path to success.
Your Partner in Digital Success
Contact us today to discover how SEO Website Masters can elevate your online presence, boost your search engine rankings, and drive significant business growth. Let us be your digital marketing partner on the path to success.
Ready to take your online presence to the next level with a slick new website? Get pumped, because we're exploring the wilderness of website design companies to find the perfect partner for your business!
From creative agencies to budget-friendly freelancers, this guide will help you navigate the web design terrain. Time to put on those hiking boots and start scouting web design firms! Let's hit the trail.
Define Your Business Goals
Before setting out to find a web design company, get clear on your business objectives. Do you want to:
Generate more leads?
Improve search visibility?
Launch an ecommerce store?
Showcase your brand?
Your goals will shape the capabilities and expertise needed in a website design firm. No need to summit Everest if a hillside hike fits your needs!
Research Website Design Companies in Your Area
The web is home to tons of talented website designers! Search for firms located near you first since in-person collaboration is best.
Google "website design [your city]" and comb through the results. Visit their portfolio sites to check skills and industries. Expand your search radius as needed.
Vet Companies Carefully
With so many options, vetting web design companies is crucial. Review their client reviews and case studies. Request examples of actual past work.
Ask about their design process and capabilities. Make sure they can articulate benefits and have vision aligned with yours before committing.
Look for Relevant Website Design Experience
Find companies with proven success designing companies that design websites for businesses like yours. Different industries have unique challenges. For example, an ecommerce shop needs a developer experienced in shopping cart functionality.
Niche experience indicates the website design company can readily understand your business needs. Whether you operate in healthcare, SaaS, retail, or beyond, seek relevant expertise.
Opt for Designers Fluent in Your Audience
Along with industry knowledge, your website design company should understand your target demographic and buyer personas. This ensures the end result resonates with your audience.
Ask how they'll incorporate UX research to inform design decisions. Look for cultural fit and vision alignment around your brand image and audience.
Prioritize Local Search Optimization
If you operate a local business, prioritize firms well-versed in local SEO. They should be familiar with ranking factors like GMB profiles, citations, content targeting local keywords, etc.
This expertise will maximize your search presence and help attract more foot traffic. For multi-location entities, look for geo-targeted optimization.
Review Their Design Process
How does the website company approach projects? Do they follow agile principles with iterative improvements?
Look for user-centered, collaborative processes with clear deliverables, transparency, agreed upon timelines, and scheduled reviews.
Compare Pricing and Project Scope
Budget is a major factor. Expect to pay anywhere from $500 for a simple site up to $100k+ for complex ecommerce stores. Understand exactly what's included so there are no surprise add-ons halfway through.
Don't Overlook Hosting and Support
Ask about ongoing hosting, maintenance, and support post-launch. Will they optimize and enhance the site over time? What's the service model?
Factor in long-term costs when comparing website design companies to find full value.
After following these tips, you'll be well on your way to finding a website design firm that takes your business to exciting new heights. Time to lace up your boots and start the rewarding trek of crafting an incredible online presence! Let me know if you need a hiking buddy.
How much does it cost to pay someone to design your website?
The cost to hire a web designer ranges from $500 to $5,000+ depending on the website's complexity. Simple brochure sites start around $500-1,000. Full ecommerce sites cost $3,000-$8,000+. Custom web apps or enterprise sites can be $10,000+.
What companies design websites?
Some top website design companies include Wix, Squarespace, Webflow, Shopify, WordPress, GoDaddy, Weebly, Duda, Strikingly, and Carrd. There are also thousands of web design agencies and freelancers.
What are people who design websites called?
Professionals who design and build websites are called web designers or web developers. Specific roles include frontend developers, backend developers, full-stack developers, and UX/UI designers.
How do I hire a web design company?
Tips for hiring a web design company: clearly define your goals, review portfolios, understand capabilities, request client references, compare pricing/scopes, assess technical expertise, look for design/UI skills, and evaluate long-term support options before making a decision.
Taking the time to thoroughly vet and interview web design firms or freelancers will ensure you select the best fit for creating your website.