Complete Digital Marketing Guide for Freelancers
Ready to start rocking the digital marketing world as a high-flying ffreelancer digital marketer? Awesome!
In this info-packed guide, we'll equip you with everything needed to start landing clients and generating income through professional online marketing and optimization services.
From leveraging social media to mastering SEO campaigns, our journey into the thrilling world of freelancer digital marketer begins now!
Pick Your Exact Digital Marketing Niche
The freelance realm is ultra-competitive, so specializing in a profitable, in-demand niche is key to standing out. You may offer:
💪SEO – Helping businesses improve search rankings and traffic
📝 Content Creation – Producing blog posts, guides, social content
📈 PPC Management – Running profitable pay-per-click ad campaigns
🎨 Graphic Design – Creating banners, ads, branded assets
🎥 Video Production – Producing compelling marketing videos
🚀 Funnel Building – Optimizing sales funnels for conversions
A niche focus lets you spotlight specialized expertise on your website and resume. But try offering a suite of complementary services once established.
Learn In-Demand Digital Marketing Skills
To impress clients, having sharp skills is a must. Develop expertise in areas like:
SEO and keyword research
Social media advertising and management
Content writing, graphic design and video creation
Email marketing and lead generation
Data analysis with Google Analytics
Sales funnel optimization
Google Ads and Facebook Ads management
Online courses from HubSpot and others combined with hands-on practice will get your skills up to speed. Consider getting certified through Google, Facebook, and industry associations to highlight your qualifications.
Build an Eye-Catching Personal Website
As a freelancer, an awesome website is your digital storefront and portfolio for attracting clients. Have a stunning yet simple site that conveys your personal brand and expertise.
Highlight client testimonials and case studies. Include a blog to showcase content skills. Optimize your site for conversions with calls-to-action to contact you.
Don't forget SEO! Do keyword research to drive organic traffic from Google. Wow visitors with a fast, modern, mobile-friendly website. This is your ticket to being found online.
Network Aggressively Online and Offline
Marketing yourself effectively is critical as a solo freelancer. Networking online and in-person helps you make connections that lead to referrals.
🔗 Comment on related blogs and be active in niche communities.
🗣 Attend conferences and speak if possible.
🏢 Join local chambers, clubs, networking events.
📧 Send personalized outreach emails when prospecting; don't spam.
Leverage social platforms like LinkedIn to connect with potential clients in your area and industry. The more you put yourself out there, the more opportunities will come!
Leverage LinkedIn for Marketing
Speaking of LinkedIn, it's the ideal platform for freelance digital marketers to build an audience and share expertise.
📝 Publish long-form posts to establish thought leadership.
🗞️ Share articles and content to increase engagement.
💬 Join and participate actively in niche LinkedIn Groups.
🤝 Connect with past colleagues, local professionals, and prospects.
Treat your LinkedIn feed like a digital portfolio highlighting client wins and talent. LinkedIn can boost credibility big time!
Consider Teaching and Public Speaking
Getting opportunities to speak at local events or teach classes is a win-win. You get to share your expertise while being exposed to many new prospects.
With enough hustle, you can line up speaking gigs at:
Industry conferences and meetups
Local schools, libraries, and community centers
Business groups like the Chamber of Commerce
Online through webinars and podcast interviews
Even uncompensated speaking builds value by growing your audience and personal brand.
Provide First-Class Client Experiences
As a freelancer, your reputation is everything. This means over-delivering on work quality and communication for every client.
Under-promise and over-deliver on timelines. Be ultra responsive to inquiries. Ask for feedback to improve. Stay patient with difficult clients. Offer generous payment terms.
Providing an amazing experience leads to referrals, testimonials and repeat business. Your commitment to stellar service will become your competitive edge!
Alright … you now have all the freelancer digital marketer marketing fuel needed to blast off as a successful freelancer! By combining robust skills, self-promotion, networking and obsessive client care, you're destined for a thriving independent career. Now get out there and start that digital marketing hustle!
Are you ready to uncover the secrets of the digital marketing universe? Strap on your seatbelts friends, because in this action-packed beginner's guide we'll rocket through everything you need to know to crush it online.
From strategizing like a pro to mastering social media to analyzing web data, we won't leave a single stone unturned. These proven tips will transform you from marketing amateur to digital guru!
Alright, let's start this thrilling intro course to modern digital marketing!
Craft a Strategy with Clear Goals
Every epic digital marketing quest starts with defining your big-picture objectives. What exactly are you trying to accomplish? More traffic? More sales? More awareness?
Get ultra-specific here – having clearly defined KPIs (key performance indicators) keeps your efforts aligned and sets you up for success. Do you want to:
Increase organic traffic by 30%?
Grow email list signups by 50%?
Boost conversion rate by 5%?
With your goals engraved in stone, you can work backwards and pinpoint the strategies needed to hit them. It's your digital marketing treasure map!
Optimize Your Website for High Performance
Your website is command central for your digital activities, so getting it primed for speed and conversions is critical.
😎 Tighten up your design and remove clutter – simplicity reigns supreme these days.
📱 Ensure your site is responsive on mobile devices. Over 60% of traffic is mobile!
⚡️Technically optimize pages for faster load speeds – better for SEO and visitors.
🔎 Include schema markup so your pages appear richly in searches.
🗺 Install conversion and analytics tracking to unlock visitor insights.
👌 Continuously test and refine page elements using CRO best practices.
With a blazing fast, sleek site tailored for conversions, you're ready for digital marketing success.
Create Conversion-Focused Content
Value-packed, relevant content is how top brands attract and engage audiences online. Take time to create detailed, well-researched content optimized for popular keywords in your niche.
Helpful list posts, how-to guides, email courses, and other content types that add value build trust and get people clicking.
Entertain readers through storytelling! Incorporate unique perspectives, fun visuals, and a dash of humor. You want content that gets shares and links back to you.
Remember to focus on reader needs vs just plugging your product. Use compelling CTAs to guide visitors to key conversions after engaging them. Quality content pays off enormously over time by fueling all digital marketing efforts.
Choose the Right Marketing Channels
The digital landscape is bursting with snazzy marketing channels ready for your brand. While it's tempting to be everywhere, narrowly focus your efforts on the most aligned networks.
For most businesses today, an effective mix includes:
📝 Organic search – SEO to rank highly in Google
🌐 Paid search – Google/Bing Ads done right = massive ROI potential
🎥 YouTube – The world's #2 search engine – perfect for video
💼 LinkedIn – Dominate professional/B2B marketing
📱 Facebook/Instagram – For consumer connection and ecommerce
Start by mastering 1-2 channels through testing and metrics analysis before expanding. More narrow focus yields better results than spreading yourself thin.
Grow Your Email Subscriber List
Email marketing remains one of the most effective freelancer digital marketer strategies with sky-high ROI potential. That makes growing your subscriber list a top priority.
Offer compelling lead magnets in exchange for emails, like coupon codes or premium content. Prominently promote signup forms on your site and social channels.
Send a weekly or monthly email newsletter to build relationships and gently promote products. Nurture new subscribers with valuable info before pitching.
Pro Tip: Segment your list based on preferences and engagement to personalize communication and improve open/click rates.
Result? You own a powerful digital asset in your email list that drives sales at low cost.
Master Social Media Marketing
Despite being saturated platforms, social networks still offer massive marketing potential thanks to their unrivaled reach and targeting options.
But promoting the wrong way can destroy your credibility quickly. So tread carefully! Successful tactics include:
-🔵 Posting valuable, sharable content vs repetitive sales pitches
-📹 Creating Short entertaining videos and Reels
-🤝 Partnering creatively with influencers in your niche
-🪄 Using hashtags and vial challenges to expand reach
-💵 Promoting through paid social advertising
-🙌 Engaging followers by commenting and building community
Raise your social media game through analytics, community growth, and winning creative – that's how the big brands play!
Analyze Metrics to Continuously Optimize
Digital marketing lets you quantify just about everything. But you need to actively analyze key metrics and stats to uncover optimization opportunities.
Dig into data around:
Traffic sources – Where are people discovering you?
Engagement – What content and formats spur the most sharing and interaction?
Conversions – Where are you losing site visitors? What causes drop off?
ROI – Which efforts truly increase sales relative to cost?
Don't just look at vanity metrics like follower counts – actionable analytics insights are vital for improving results.
Test and Experiment Your Way to the Top
To truly excel at digital marketing, you need a growth mindset focused on constant testing and learning.
Run A/B tests to see what page layouts, offers, headlines and designs perform best. Experiment with different ad formats and placements. Try tweaking email send times to boost open rates. Refine and refine!
Use tools like Google Optimize to simplify testing. Stay nimble and keep improving based on the data. Testing allows you to better connect with your audience.
Woohoo, we just covered everything you need to start rockin' online marketing! The key is staying focused on value, data, and genuine audience connection vs short-term wins. Master these fundamentals and you'll be a digital marketing superstar in no time. Excelsior!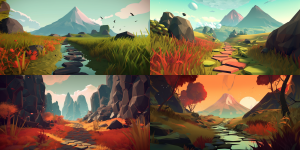 Which digital marketing course is best?
Some of the best digital marketing courses are offered by Google, Facebook, HubSpot, and the American Marketing Association. Udemy also has highly rated courses. Look for comprehensive curriculums taught by experts.
Choosing the best digital marketing course depends on your specific needs, background, and career goals. Some reputable courses include:
Google Digital Garage: Offers a free online marketing course covering various digital marketing aspects, from SEO to social media.
HubSpot Academy: Provides a range of free digital marketing courses, including content marketing, social media strategy, and inbound marketing.
Coursera – Digital Marketing Specialization (offered by various universities): A comprehensive program covering all aspects of digital marketing, including social media, SEO, and analytics.
Udacity – Digital Marketing Nanodegree: A more in-depth, paid program with hands-on projects, offering practical experience.
Always consider factors such as your budget, the level of expertise you're seeking, and the specific skills you want to develop when choosing a course.
What is in a digital marketing course?
Typical curriculum covered in freelancer digital marketer courses includes SEO, social media marketing, email marketing, pay-per-click advertising, conversion optimization, analytics, content creation, video marketing, and more.
A digital marketing course typically covers a range of topics to provide a well-rounded understanding of the field. Key components may include:
Introduction to Digital Marketing: Overview of digital marketing concepts, channels, and strategies.
Search Engine Optimization (SEO): Techniques to optimize online content for search engines.
Social Media Marketing: Strategies for leveraging social media platforms to promote businesses.
Email Marketing: Best practices for creating and executing effective email campaigns.
Content Marketing: Creating and distributing valuable content to attract and retain a target audience.
Paid Advertising: Understanding and implementing paid advertising campaigns on platforms like Google Ads and social media.
Analytics and Data Analysis: Using tools to measure and analyze the performance of digital marketing efforts.
Strategy and Planning: Developing comprehensive digital marketing strategies aligned with business goals.
Is a digital marketing class worth it?
Yes, digital marketing classes are worth the time and investment. They provide structured training on essential digital skills from experienced instructors. Many offer certifications that boost employability.
Whether a digital marketing class is worth it depends on your goals, learning preferences, and budget. Here are some considerations:
Career Advancement: If you're looking to enter or advance in the digital marketing field, a structured course can provide essential knowledge and skills.
Hands-On Experience: Courses with practical projects or real-world applications offer valuable hands-on experience.
Networking Opportunities: Some courses provide networking opportunities with industry professionals and peers.
Self-Learning vs. Guided Instruction: Consider whether you prefer self-paced learning or guidance from instructors.
Evaluate the content, reviews, and the reputation of the course provider before making a decision.
How do I get started in digital marketing?
To start in digital marketing, begin by learning fundamentals through online courses and materials. Get hands-on experience managing accounts for yourself or friends. Pursue internships and entry-level roles at agencies. Stay up-to-date through blogs, podcasts, and communities.
The most important things are being willing to learn, staying persistent, and continually expanding your skills through training. With the right approach, anyone can get into digital marketing.
Educate Yourself: Start by learning the basics of digital marketing through online resources, blogs, and free courses.
Choose a Niche: Digital marketing encompasses various niches; identify one that aligns with your interests and strengths.
Build a Strong Online Presence: Create a personal brand through social media and a professional website.
Gain Practical Experience: Apply your knowledge through hands-on projects, internships, or freelance work.
Stay Updated: The digital marketing landscape evolves; stay informed about industry trends and updates.
Networking: Connect with professionals in the field through social media and attend industry events.
Consider Formal Education: Enroll in a reputable digital marketing course to deepen your knowledge and skills.
Getting started in freelancer digital marketer involves a combination of self-learning, practical experience, and continuous education.