Have you ever dreamed of starting a popular blog and joining the ranks of influencer stardom? As a beginner blogger, the process can seem daunting. But fret not! This comprehensive listicle will walk you step-by-step through exactly how to start a blogger.
From selecting the right niche to optimizing SEO to attracting readers, this comprehensive guide covers everything an aspiring blogger needs to launch and grow a successful blog. Let's dive in!
1. Choose Your Niche
The first step to start a blogger is selecting your niche. Pick a niche you're genuinely passionate about that fits your expertise.
Some popular blogging niches include:
Cooking/food
Fashion/beauty
Travel
Photography
Fitness/health
Personal finance
Parenting/family
Home decor
Technology
Once you've identified some broad niches that interest you, narrow your focus. For example, instead of just "fitness", go for "yoga for beginners". A tight niche is easier to dominate and attract loyal readers.
Use keyword research to ensure there is demand for your niche, but not too much competition. Your niche should give you room to establish yourself as an authority.
Choosing the right niche lays the foundation for how to start a blogger and sets you up for success.
2. Pick Your Blogging Platform
With your niche nailed down, the next step in how to start a blogger is choosing a blogging platform. Here are the most popular options:
WordPress: The most widely-used blogging platform. Offers endless customization and monetization options. Easy to use.
Blogger: A simple no-frills blogging option from Google. Limited compared to WordPress but very beginner friendly.
Wix: An all-in-one website builder with blogging capabilities. Best for portfolios or business sites with a blog.
Tumblr: Best for photo, gif, or short-form blogs. Very custom community but less opportunity to monetize.
Medium: Simple and intuitive publishing platform. But Medium owns the content rights so less control.
For maximum control and monetization ability, self-hosted WordPress is best for professional bloggers. But don't overthink it initially – you can always switch platforms later!
Purchase a custom domain name and sign up for web hosting if needed. Install key plugins to enable features like SEO optimization. Personalize your design using themes. With your platform squared away, you're ready to start publishing!
3. Create Engaging Content
High-quality, valuable content is the backbone of every successful blog. Consistency is key – aim to publish at least one blog post per week when starting out.
Brainstorm a list of blog post ideas that would appeal to your target readers:
How-to tutorials
Expert tips and strategies
Beginner's guides
Address frequently asked questions
Curated roundups of useful resources
Industry trends and analysis
Q&As and interviews with influencers
Personal stories and experiences
Optimize on-page SEO elements like titles, meta descriptions, image alt text, headers, etc. Include engaging visuals. Write naturally in your own voice.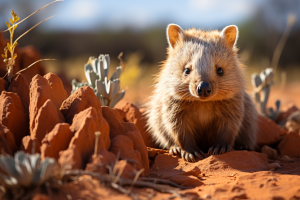 Creating awesome content on a consistent basis is how you'll gain devoted blog readers. So put on your creative hat and get writing!
4. Promote Your Blog
You could have the best blog in the world, but no one will read it unless you actively promote it.
Blog promotion tactics include:
Share your posts on social media (Facebook, Twitter, LinkedIn, Pinterest, etc)
Join and participate in relevant online communities and forums
Comment on other blogs in your niche to get name out there
Submit guest posts to complementary blogs to access new readers
Collaborate with influencers in your space
Run contests, giveaways and other incentives to share your content
Reach out to friends/family and ask them to subscribe
The goal is to get more eyeballs on your content. Don't be shy – sincerely and politely tell people about your blog. Consistent promotion along with SEO and social sharing will grow your blog's reach.
5. Monetize Your Blog
Once you've established yourself and built an engaged following, you can start monetizing your blog by:
Enabling Google AdSense to display ads
Joining affiliate programs to earn commission promoting products
Creating online courses or premium membership offerings
Selling ad space, products, or branded merchandise
Promoting sponsorships and brand partnerships
Focus on providing value first. Monetization should enhance the user experience rather than detract from it.
Done right, making money from your blog allows you to fully focus on creating content and take your blogging career to new heights.
How can I start blogging as a beginner?
As a beginner blogger, focus on choosing a niche, setting up your blog platform, creating quality content consistently, promoting your blog, and engaging with readers. Start by publishing 1-2 times per week and learn as you go. Be patient – blogging takes time to gain traction.
How do bloggers get paid?
Bloggers can earn money through things like affiliate marketing, display ads, sponsored posts, online courses, virtual products, merchandise, donations, subscriptions for premium content, and more. Monetization options depend on your niche and audience.
How do bloggers get started?
To get started blogging, decide on a niche, choose a blogging platform like WordPress or Blogger, purchase a domain name, customize your site, create compelling content, promote your blog, and be consistent. It takes patience and perseverance.
Do beginner bloggers make money?
Most beginner bloggers don't make much money right away. It takes time to build an audience and establish credibility before you can monetize effectively. Focus on creating value first. Once you have a solid following after 6-12 months, you can slowly start introducing monetization strategies.
The key for new bloggers is consistency, patience, and persistence. By regularly publishing quality content and promoting to drive readership, you can eventually turn blogging into a lucrative career. But be ready for an uphill climb at first!
So there you have it – the complete guide to how to start a blogger from the ground up! Follow these steps and you'll be cruising smoothly down the road to influencer status. Just stay persistent, deliver value, and always keep improving. Happy blogging!